Articles

Problem: Reverse/Refund transaction or item fails.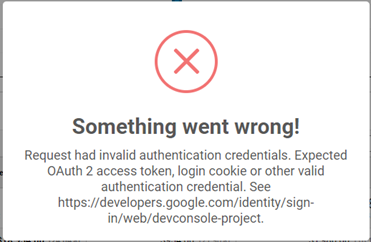 Solution: Open the Da Vinci Tools Options dialog and signout from Google, and sign-in again.
Reason: If for some reason the Google authentication token is lost you will have to sign-in again.

---
Problem: GTM Preview works best in English
This isn't really a Da Vinci Tools issue, but we have noticed GTM Preview isn't fully translated in languages other than English. The side-effect is GTM Preview Tidy won't be as nice as it can be if your browser isn't set to English.
Solution: Try to set the 1st language under Settings > Advanced > Languages to English. Keep your preferred language right underneath.
---
Last Updated: 2020-03-25